The gaming industry is currently undergoing a momentum shift, fueled by the rapid expansion of play-to-earn (P2E) ecosystems. In 2022, the global play-to-earn NFT games market reached a valuation of USD 3,292.73 million, and it is projected to grow at an impressive CAGR of 17.93% during the forecast period. By 2028, the market is expected to reach a staggering value of USD 8,856.95 million.
Now the question is, "How do I profit from this meteoric rise?"
Let's start with the top play-to-earn crypto projects of 2023 – Floki Inu, who is 300% up YTD, and The Sandbox, one of the fastest growing cryptocurrencies in Metaverse, picked by top brands like Warner Music Group, Adidas, Gucci, and Atari. Sounds exciting?
There's more, Big Eyes Coin (BIG), which recently had the largest presale of the year, raising over 38 million, has recently stepped into the gaming industry with its P2E casino featuring over 4000 games. And the price of the BIG coin cannot get cheaper than during the presale period, where they are selling at the stage 3 price of $0.00017 per token.
Floki Inu: The Crypto Pup that's Grown into a Market Wolf
Floki Inu, a playful meme-coin inspired by Elon Musk's dog, has undergone a remarkable transformation. It has evolved into a comprehensive Web3 project, encompassing decentralized finance, non-fungible tokens (NFTs), and the exciting realm of the Metaverse.
Floki Inu's Valhalla is a groundbreaking metaverse game fueled by the mighty FLOKI token. In Valhalla, every item you acquire holds the prestigious status of an NFT, making it valuable and tradeable on the marketplace. The growing metaverse market is a breeding ground for P2E games. Valhalla plans to take advantage of that with advanced mechanics such as on-chain gaming interactions, upgradeable NFTs, and an immersive play-to-earn system.
Floki Inu hit the headlines with a significant milestone, the announcement of three new exchange listings. With a potential future roadmap and increasing adoption of the Valhalla ecosystem, FLOKI is one of the top play-to-earn crypto projects of May 2023. Brace yourself for the possibility of Floki Inu reaching new heights, with Capital.com suggesting a potential price of $0.0000875 this year and even $0.000154 by 2025.
Catch the Sandbox Wave: Crypto's Newest Game Changer
The Sandbox is the place where virtual dreams come to life! With its cutting-edge technology and innovative features, it's no wonder it's considered one of the most advanced metaverse projects out there. Get ready to unleash your creativity as you build, own, and monetize your very own gaming experiences on the Ethereum blockchain.
Partnering with esteemed companies like AXA Hong Kong and HSBC, The Sandbox is expanding its reach and making waves in the industry. And if you're wondering about the future, hold onto your seats!
Price predictions for The Sandbox (SAND) are looking incredibly promising, with forecasts indicating a significant surge in the second half of the year. Brace yourself for the possibility of SAND reaching new heights, potentially soaring to $0.75071.
Experience Gaming Nirvana at Big Eyes Coin Casino
Big Eyes Coin (BIG) has proven to be a great meme coin that stands out from the crowd. With an impressive track record of over $15,926 in donations and $37 million raised, BIG has captured the attention of investors and crypto enthusiasts alike. As the final phase of its presale approaches, now is the perfect time to seize the opportunity.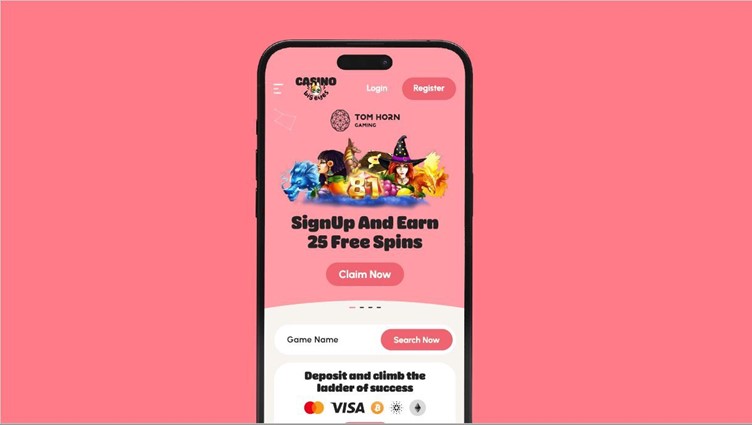 BIG positions itself as a major player in the GameFi space, offering a thrilling crypto-gaming casino with over 4,000 games and lucrative play-to-earn (P2E) opportunities. By acquiring BIG tokens at the stage 3 price of $0.00017 during the presale, you gain exclusive access to the wealth of benefits provided by the casino, opening doors to unlimited potential in the fast-evolving GameFi industry.
Don't miss your chance to invest in these top play-to-earn crypto projects. Embrace the fun and excitement while confidently navigating the world of digital assets. Do your research, make informed decisions, and embark on a rewarding investment journey with Big Eyes Coin, where the possibilities are endless and the future is bright.
Big Eyes Coin (BIG)
Presale:
Website:
Telegram:
Instagram:
Disclaimer: This is a paid release. The statements, views and opinions expressed in this column are solely those of the content provider and do not necessarily represent those of NewsBTC. NewsBTC does not guarantee the accuracy or timeliness of information available in such content. Do your research and invest at your own risk.